Around 250 films from various countries to be screened in the 50
th
International Film Festival of India(IFFI 2019)which
will be held from November 20-28 in Panaji Goa .
Russia will be the partner country at the film festival this year, Information and Broadcasting Minister Prakash Javadekar announced today, the 6
th
of October.
Dadasaheb Phalke Award winner Amitabh Bachchan's selected seven or eight films will also be showcased in this Golden Jubilee year.
As many as 12 films made in different languages about 50 years ago will also be screened at the golden jubilee edition of IFFI.
"Hellaro" , Gujarati period film directed by Abhishek Shan, will be the opening film of feature section in the Indian Panorama..
The film won the best feature film award at the 66th National Film Award.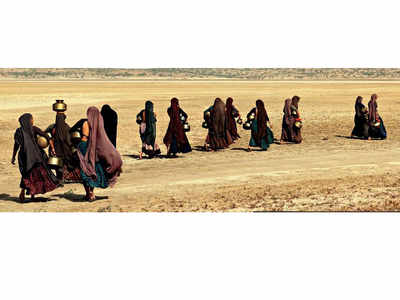 The feature film jury, headed by filmmaker Priyadarshan selected the panorama films including the opening film.The 26 films to be screened under the feature film section include Lijo Jose Pellissery's Jallikettu,
Manu Ashokan's
Uyare,
T K Rajeev Kumar 's
Kolaambi,
Manoj Kana's Pania language film
Kenjira,
Vijeesh Mani's Irula language film
Netaji ,
Manju Borah's
In The Land Of Poison Women", Aditya Dhar's "Uri:The Surgical Strike", Hrithik Roshan-starrer "Super 30", Ayushmann Khurrana-led "Badhaai Ho" and India's official entry of Oscars, "Gully Boy", helmed by Zoya Akhtar.
The non-feature jury was headed by well-known documentary filmmaker Rajendra Janglay selected "Nooreh", a Kashmiri language tale directed by Ashish Pandey, as the opening non-feature film of Indian Panorama 2019
.Total 15 titles, including "Bohubritta", "The Secret Life of Frogs", "Gadhul", "ShabdhikunnaKalpa" and "Mamatva", will be showcased under the section.
Full list:
List of 26 Feature Films selected in the Indian Panorama 2019 is as follows: S. No. Name of the film Language Director
1. Kenjira (Paniya) Manoj Kana
2. TujhyaAaila (Marathi) Sujay Sunil Dahake
3. Anandi Gopal (Marathi) Sameer Sanjay Vidwans
4. Bhonga (Marathi) ShivajiLotanPatil
5. Mai Ghat:Crime No 103/2005 (Marathi) Ananth Narayan Mahadevan
6. Pareeksha (Hindi) Prakash Jha
7. OththaSeruppu Size 7( Tamil )RadhakrishnanParthiban
8. Nirban (Bengali) GautamHalder
9. Kolaambi (Malayalam) T K Rajeev Kumar
10. Jyeshthoputro (Bengali) Kaushik Ganguly
11. Ek Je Chhilo Raja (Bengali )SrijitMukherji
12. Ranganayaki (Kannada) DayalPadmanabhan
13. Netaji (Irula) Vijeesh Mani
14. Uyare (Malayalam )Manu Ashokan
15. Jallikettu (Malayalam) Lijo Jose Pellissery
16. Iewduh (Khasi/Garo) PradipKurbah
17. Photo-Prem (Marathi )Aditya Rathi&GayatriPatil
18. House Owner (Tamil )Lakshmy Ramakrishnan
19. BahattarHoorain (Hindi) Sanjay Puran Singh Chauhan
20. In The Land Of Poison Women (Pangchenpa) Manju Borah
21. Hellaro (Gujarati) Abhishek Shah Mainstream Cinema
22. Uri : The Surgical Strike (Hindi) Aditya Dhar
23. F2 (Telugu )Anil Ravipudi
24. Gully Boy (Hindi) Zoya Akhtar
25. Super 30 (Hindi )VikashBahl
26. Badhaai Ho (Hindi) Amit Ravindernath Sharma
List of Non - Feature Films .
1. Bohubritta (Assamese) Utpal Dutta
2. Bouma (Bengali )Debatma Mandal
3. Mamatva (Brij )Kirti
4. Letters (English )Nitin Shingal
5. A Thankless Job (English) Vicky Barmecha
6. Elephants Do Remember (English) Swati Pandey, Manohar Singh Bisht&Viplove Rai Bhatia
7. Bridge( Hindi) Bikramjit Gupta
8. Maya (Hindi )Vikas Chandra
9. Sathyarthi (Hindi) Pankaj Johar
10. Nooreh (Kashmiri )Ashish Pandey
11. ShabdhikunnaKalpa (Malayalam) Jayaraj
12. IravilumPakalilumOdiyan (Malayalam) NovinVasudev
13. Gadhul (Marathi) GanesgShivajiShelar
14. Son Rise (Hindi) VibhaBakshi
15. The Secret Life of Frogs (English )Ajay Bedi& Vijay Bedi
The Non-Feature film Jury selected the film "Nooreh" directed by Ashish Pandey as the Opening non-feature film of Indian Panorama 2019.