The Nights of Zayandeh-rood by Mohsen Makhmalbaf

in

IFFK as Special screening.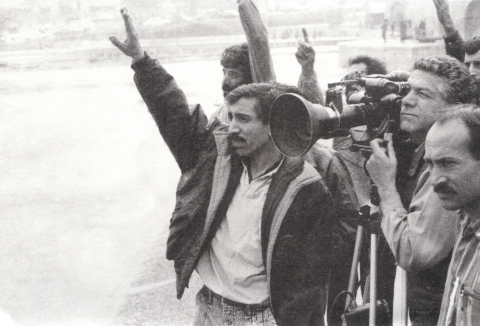 This film opened the

Venice Classics 2016 and being shown in the present edition of International Film Festival of Kerala which starts today at Thiruvananthapuram,capital cit
of Kerala,India as special screening
.
After 26 years of

ban by the Iranian government, The Nights of Zayandeh-rood directed by Mohsen Makhmalbaf in 1990 in Iran, opened

the Venice Classics 2016 held from Aug 31 - Sept 10 , 2016.This is a film that Iranian audience queued for kilo metres at nights to be able to view it at its premiere during Fajr Film Festival, was heavily attacked by states media and the Iranian government in 1990.The film censorship committee in Iran found the film to be against the spirit of Iranian revolution and therefore cut away 37 minutes (a third of the entire movie) from the original negative , both before and after the festival. Nevertheless the Islamic government in Iran considered the remaining 63 minutes still to be against the purpose and objectives of the revolution due to its controversial contents and therefore seized the original negative, explicitly prohibited its public screening and denied its copying permission forever. In 2016 some parts of the original negative were rescued from the censorship committee archives in Iran, and the film made it to Venice Film Festival.The Nights Of Zayandeh-rood narrates three era of Iranian people's live: Before, during and a few years after the revolution. The film investigates the roots of ongoing dictatorship in Iranian society.