George Miller will receive a new award for his latest
dystopian
film "Mad Max: Fury Road", at the upcoming San Sebastián Film Festival. The Australian filmmaker will collect the FIPRESCI Grand Prix 2015, attributed by film critics from all over the world, during the opening ceremony of the 63rd edition of the Spanish festival, on the 18th of September. "You could have knocked me over with a feather! It's lovely to have this great cohort of critics acknowledge our collective labours in this way," he replied to the announcement.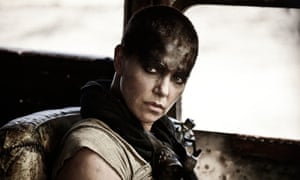 In an open poll, 493 members of the International Federation of Film Critics, FIPRESCI, first nominated any feature-length work premièred since July 2014, and then chose among four finalists: Hou Hsiao-Hsien's "The Assassin" (Nie yin niang), László Nemes's "Son of Saul" (Saul fia), Jafar Panahi's "Taxi" and Miller's "Mad Max: Fury Road".
The latest film in the Mad Max saga, which premiered in Cannes last May, will be screened as a special event during the San Sebastián Film Festival, where the FIPRESCI Grand Prix has been presented since its creation in 1999, to filmmakers like Jean-Luc Godard, Michael Haneke, Paul Thomas Anderson, Jafar Panahi, Pedro Almodóvar, Nuri Bilge Ceylan or Richard Linklater.
This
dystopian film
tells us a story i
n the furthest reaches of our planet, in a stark desert landscape where humanity is broken, and everyone is fighting for the necessities of life, there are two rebels who just might be able to restore order—Max (Tom Hardy), a man of action and few words, who seeks peace of mind following the loss of his wife and child in the aftermath of the chaos, and Furiosa (Charlize Theron), a woman of action who believes her path to survival may be achieved if she can make it across the desert back to her childhood homeland.
A typical
dystopian film
is one which is often, but not always, set in the future, in a society where the government is corrupt and/or ineffectual